The stars hold our fate, let us break them!

An Aztec warrior, tasked by the gods with striking down the invaders from outer space and preventing the apocalypse. Armed with a weapon of golden god flesh and the power of thunder, the player must run, shoot and rampage through the crumbling Aztec empire to activate the ancient magic that will strike down the invaders, stop them from completing their ritual and restore cosmic equilibrium.
Main Features:
The player's combat abilities in The Sixth Sun consist of a short-range high-damage shotgun and an AoE [Area-of-Effect] ability where the player summons a lightning strike in the location they are aiming at.

While the shotgun uses ammo to fire, the lightning power has a power meter that affects the AoE and the damage it deals. The player is only able to obtain shotgun ammo by using the lightning, and can only increase the lightning power over a certain threshold by defeating enemies with the shotgun. The player must be able to use both these abilities effectively, so that they are able to fight every enemy in their way.
Controls:
The Sixth Sun is compatible with most standard computer keyboards and mouses.

• Basic movement WASD;
• SPACE to jump;
• Mouse movement to move the camera;
• Left Mouse Button (LMB) to shoot;
• Right Mouse Button (RMB) to invoke the lightning;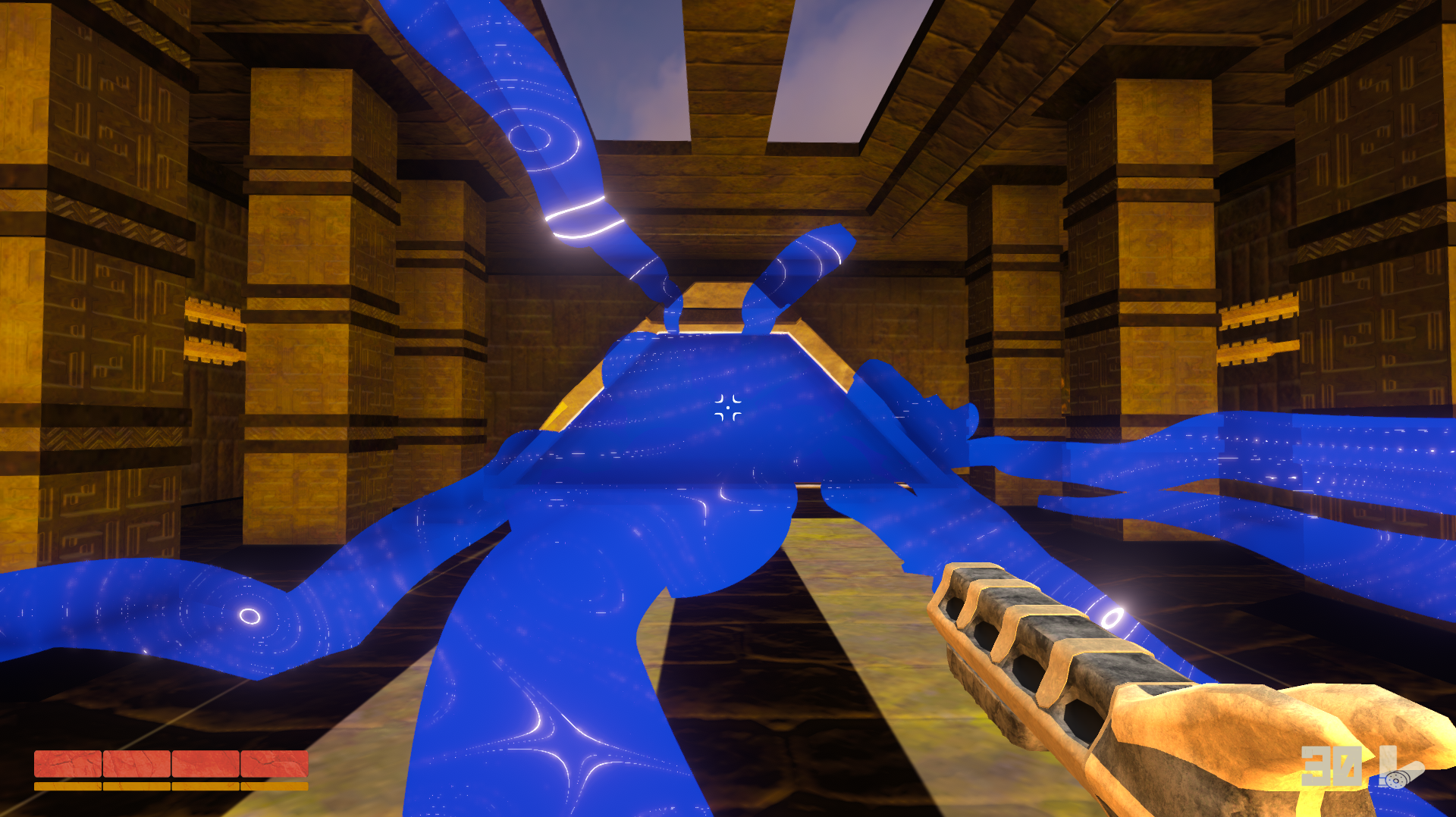 Further Information
The Sixth Sun was developed in the University Lusófona, third year (2021), Bachelor in Videogames by:

• Hugo Feliciano
• Inês Barradas
• Pedro M. A. Fernandes

• Rafael Castro e Silva
This is a demo with some content cut.