In a gray and forgotten world two adventurers will seek the prisms scattered across the land and retrieve the long lost color
Prism Seekers is a cooperative puzzle platformer in 2D. Join forces with a friend and return color to the world.
Main Features:
Co-op adventure: use the two character unique abilities to overcome all the game challenges

Return the harmony to the world: complete the quest and return the color to the world

Challenging gameplay: overcome all the game challenges.
Controls:
Prism Seekers is compatible with most standard computer keyboards and mouses.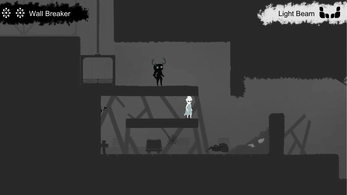 Further Information
Prism Seekers was developed in the University Lusófona, third year (2019), Bachelor in Videogames. Credits:
Gonçalo Gregório
David Patrão
Gustavo Sobral
This is a demo with some content cut.